Greetings from the President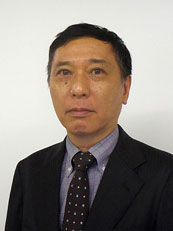 Our company was founded in April 2008 based on the foundation of the equipment technology and engineering technology that supported the non-ferrous metal refining at Sumitomo Metal Mining which has a 400 year history.

The predecessors of our company are Sumiko Eco Engineering that earned a good reputation for its environment related engineering and SMM Plant Engineering that had been responsible for the manufacturing equipment and processing engineering of the non-ferrous metal and functional materials businesses of Sumitomo Metal Mining. As of April 1, 2015 the business that we managed at the Niihama Facility will be returned to Sumitomo Metal Mining and we will totally devote ourselves to environment related engineering that is becoming more diversified. In the future, our business will be to supply the newest environmental pollution prevention technologies that society requires.
1.Management Principles

We shall proactively pursue the corporate activities, respect for people and protection of the environment that are based on the business spirit of Sumitomo and that are set forth in the management principles of the SMM Group.

2.Business Management Policies

 ● We shall develop the latest environmental engineering businesses that accurately meet the diversified, environment related social needs.
 ● We shall carry on the development of engineering technology related to our environment business in order to maintain and reinforce our competitiveness.
 ● In order to contribute to society and fulfill our responsibilities to our stakeholders by improving our technological abilities and in order to make a vigorous company, we shall continuously develop our human resources.
Each individual employee of our company will have a high technological ability, and all of our employees will work together to contribute to society as an engineering company. We ask for your continued support in the future.
President and CEO